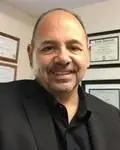 Anthony S. Campolo has been working in the counseling field since 1992.
He has worked in variety of treatment modalities as a counselor, supervisor and consultant. He is a Licensed Professional Counselor, Licensed Clinical Alcohol and Drug Counselor, Approved Clinical Supervisor and is Internationally Certified as a Co-occurring Disorders Professional, Criminal Justice Addictions Professional, Advanced Alcohol and Drug Counselor. He is a Certified Anger Resolution Therapist, Certified in Dialectical Behavior Therapy, Certified Clinical Trauma Professional. Additionally, he holds a Certificate of Competency in Problem Gambling.
Mr. Campolo holds a Masters Human Service Degree with a concentration in counseling from Lincoln University, a Bachelor's degree in Psychology from LaSalle University and has completed the Addictions Studies Program from Alvernia College. He is holds post Graduate credit credits towards his a PhD in Human Behavior from Capella University.
Mr. Campolo has been inducted into Pi Gamma Mu (International Honor Society of Social Sciences) and is a member of the American Counseling Association.

Specialties

Mr. Campolo specializes in the treatment of addiction, anger/rage disorders, problem gambling, personality disorders, stress management, trauma, anxiety and depression. LPC Supervision is available.